Services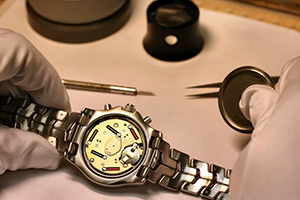 Battery Replacement Services
Using Swiss-Certified Battery from Renata
Renata has first-hand knowledge of what a high quality watch battery must stand for:
An optimised volume/capacity ratio
Dimensional precision and stability
High capacity retention on storage (low self-discharge)
Excellent reliability thanks to a uniformly high quality level
State of the art leak proofness thanks to a new sophisticated sealing process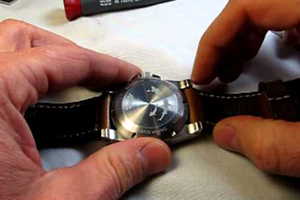 Straps Replacement Services
Wide Range of Calf/Leather/Rubber/Silicone Straps
We have Ready-Made straps with wide selection of different size straps, from 12mm to 28mm with various colors & designs.
If you chose to be unique to have your own strap, we provide customisation of strap with wide selection of materials such as Alligator Belly/Skin & Hornback, Italy Crocodile Side Skin, Calf, Stingray/Ostrich, Snake/Lizard, Shark/Seal, Eel/Fish.
Watch Overhaul Services
Re-oiling & Cleaning Dissasembling the Watch Movements to remove dried oil & dust particles & applying with new oil to prevent friction & movement failure.
Crystal Replacement Replacement of Broken, Cracked, Scratched Crystal.
Watch Polishing Polishing of scratched Watch Cases to give it a brand new look.
Movement Repairs Repairing of broken, damaged Watch Movements. (eg. Chronos not working, Date malfunction, Watch stopped.)
Waterproofing Testing out the Watch water resistance & replacement of gasket if needed.
De-Magnetizing Demagnetizing a Magnetized Watch for better Time-keeping quality & accuracy.